Concrete Drilling & Cutting

Masters Masons provides a full concrete cutting and drilling service.
Concrete core drilling or "coring" is the process of drilling perfectly round holes through concrete walls, floors and other concrete structures. Concrete core drilling is the most commonly recognized use of any diamond concrete cutting tool. Concrete core drills or "core rigs" can be operated in any orientation, vertical, horizontal and even upside down thru concrete ceilings.
A concrete core drill bit consists of a steel tube with diamond segments brazed or laser welded on the drilling end. The core bits are mounted on the rotating shaft of various types of concrete core drilling machines. Most concrete core drills are connected to a stand that is secured to a wall or floor with a concrete anchor and a bolt but there are also concrete core drills that use vacuum pressure to attach to a floor.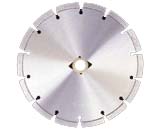 Masters Masons employs the latest equipment including diamond cutters that can easily and affectively cut concrete surfaces to your exact specifications.
Masters and Masons drilling services are second to none. Masters Masons high level of expertise coupled with our attention to detail makes us the number one choice for all your core drilling and concrete cutting needs.
GUARANTEE ON ALL WORK UNDERTAKEN